Custom Plane Tint
Wing View Tint is the leading North American manufacturer & installer of custom aircraft window tinting kits for nearly all aircraft types. Get the most comfort & sun protection for your aircraft & passengers today! Don't see your aircraft listed? Contact us!
Aircraft Tint Packages
Our Patent. Our Product.
Wing View Tint is the ONLY aircraft window tinting product for general aviation, business aviation & military applications alike. Wing View Tint Products are truly one of a kind & our company stands by that claim. Aircraft owners & operators WILL NOT find another aircraft tinting product as practical or well designed as Wing View Tint.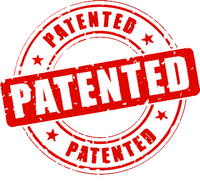 What Do Our Pilots/Owners Say?
As a former skin cancer patient, protection from the sun was a MUST when I bought my Cirrus SR-22. The cockpit was cooler then we could imagine once we had Wing
View Tint installed in 2019.

Roy Alckleman. ATP CFII.
Summers are HOT in the cockpit here in Florida. Quotes for an AC system on our company 1984
Piper Navajo were over 20k. We cooled our entire aircraft by just installing Wing View Tint at a fraction of the cost.

Susy Coleman CPL CFI
I was so happy to finish building my vans aircraft. However, my wife kept saying I was getting sunburned flying. For Christmas she purchased the canopy tint solution form Wing View Tint. Since then. No Burn & a Happy wife.

John Bourkett PPL